In other words: Why I think that a single virtual leadership training is not enough
Leadership development in times of Corona: A workshop about "virtual leadership" here, a training for "remote leadership" there. Anyone who has followed the news during the last months, wouldn't have been able to miss these buzzwords. New online formats teach managers in this special Corona year how leadership really works at a distance. When I get into the reading material on this topic, I sometimes have the impression that virtual leadership has to be done very, very differently. But, is that true?
The "newer" HOW and the "older" WHAT – Leadership in the new normal
Some things are different, of course. For example, the technology and the tools we use, meaning that the HOW of collaboration or communication changed. Now we use video messages, chats and online meetings, virtual coffee breaks and digital team challenges… with these advancements, anyone who gives their creativity free rein, finds a new "playground" to create the HOW. Ideally, it is even fun!
Then we also have the WHAT… the WHAT of human interaction and communication. Both take place more online than offline – sometimes in combination. No matter how… isn't it especially now important to focus even more on the well-tried and the longstanding basics in leadership? Things like:
Strengthening trust and creating a feeling of community
Leading with empathy and sensitivity
Listening actively, giving feedback along with communicating clearly, sincerely and authentically
Creating the space for mutual learning and growth
Dealing with complexity, promoting adaptability and resilience
Supporting self-reliance and self-responsibility
Ensure transparency and interdisciplinary cooperation
And these are exactly the leadership skills that are also important in a remote leadership context – in fact, more than ever! Especially because informal "small talk" at the coffee machine or the use of body language are greatly reduced or completely absent.
Virtual leadership -> connected leadership
Virtual stand-alone leadership trainings do have their value of course. However, they should work in combination with the real needs of an organisation. Moreover, they should also be used as a reminder for basic and contemporary leadership competencies. At least, this is how I approach my virtual leadership coaching sessions and why I am critically questioning the following:
How sustainable can a 1- or 2-day "virtual leadership" training really be while coping with the challenges your company is facing now and in the future?
As a supplementary format – great! However, without solid support actions, virtual leadership trainings may not have the desired impact. It needs accompanying and creative formats to connect leadership teams frequently and sustainably. I realised that this is being neglected in many companies right now.
The added-value of well-functioning leadership networks – virtual peer coaching
It's a given fact that there are many people with experience in working or leading remotely; however, navigating "the new normal" – in the midst of a pandemic – is NEW for all of us.
Leadership teams need a safe space for mutual support, where they can openly and honestly share and reflect their current challenges. In this atmosphere of confidence leaders will be encouraged to share failures and mistakes, being able to learn about positive working examples throughout the organisation. After all, a lot of managers are struggling with similar issues. Only through more intensive networking can collaborative growth and learning take place.
In these little "pit stops" leaders experience peer counselling and they share thoughts like, e.g. What have we learned in this pandemic? Where did we do a good leadership job – what works well for us? What do we need more of? And where do we have to adjust or ensure a further development?
Ultimately, peer coaching is also about strengthening trust and community within leadership teams – with the goal to experience a positive impact on the teams and the whole organisation.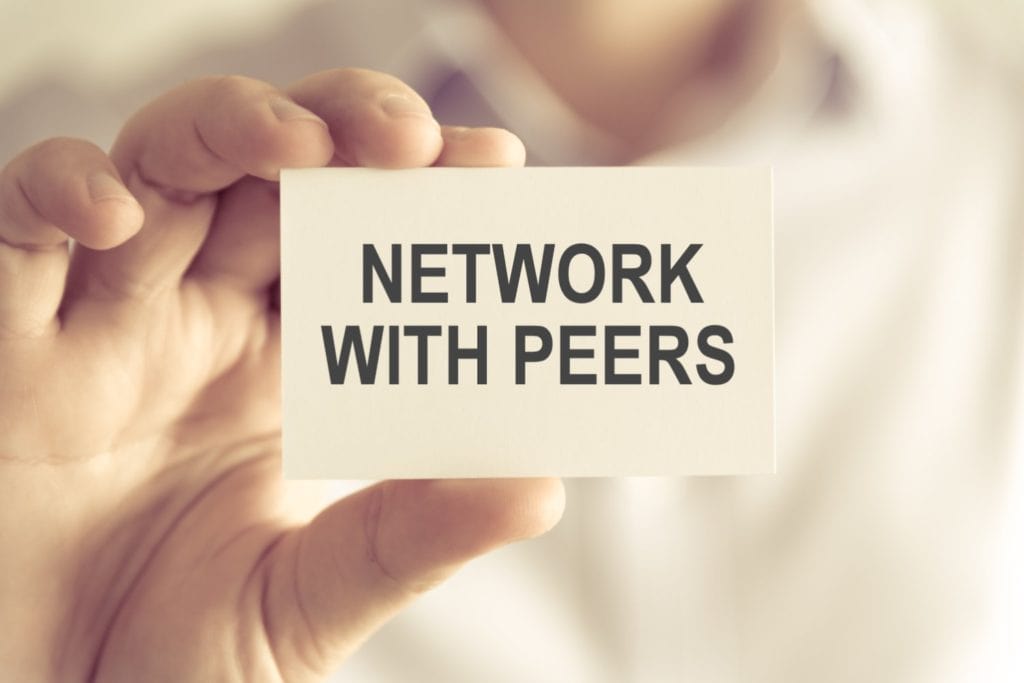 Peer coaching formats (also called peer counselling or reflecting teams) combined with additional content-related networking, provide an effective basis to build well-functioning leadership collaborations. Since the beginning of this year, I have been working virtually with several leadership teams on these topics. I notice how much gratitude (and even relief) there is amongst the participants when problems can be reflected and creative solutions can be developed within the team.
Curious?
Let's have a personal chat about it and don't hesitate to contact me if you have a different perspective or feedback on this article.